Can I add more students to my license?
You can purchase additional user credits at any point during your license. To purchase them, go to the VoiceThread Manager. On the right side of the page, under User Credits, click Add Credits.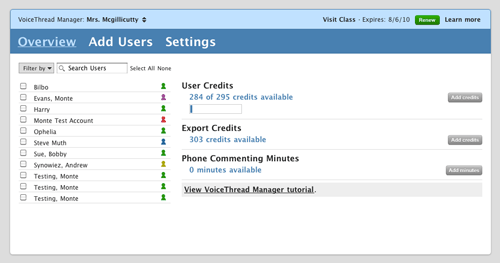 Type in the number of credits you wish to purchase and click Purchase. You will then be taken through the secure payment process.