Finding new comments
There are four places you can look to see if there are new comments on your VoiceThreads in the App.
---
Open VoiceThread
When you open a VoiceThread, new comments will have a yellow outline in the conversation channel on the left, and the corresponding segment in the timeline at the bottom of the slide will be yellow.  As soon as you view or listen to the new comment, the yellow highlight will disappear.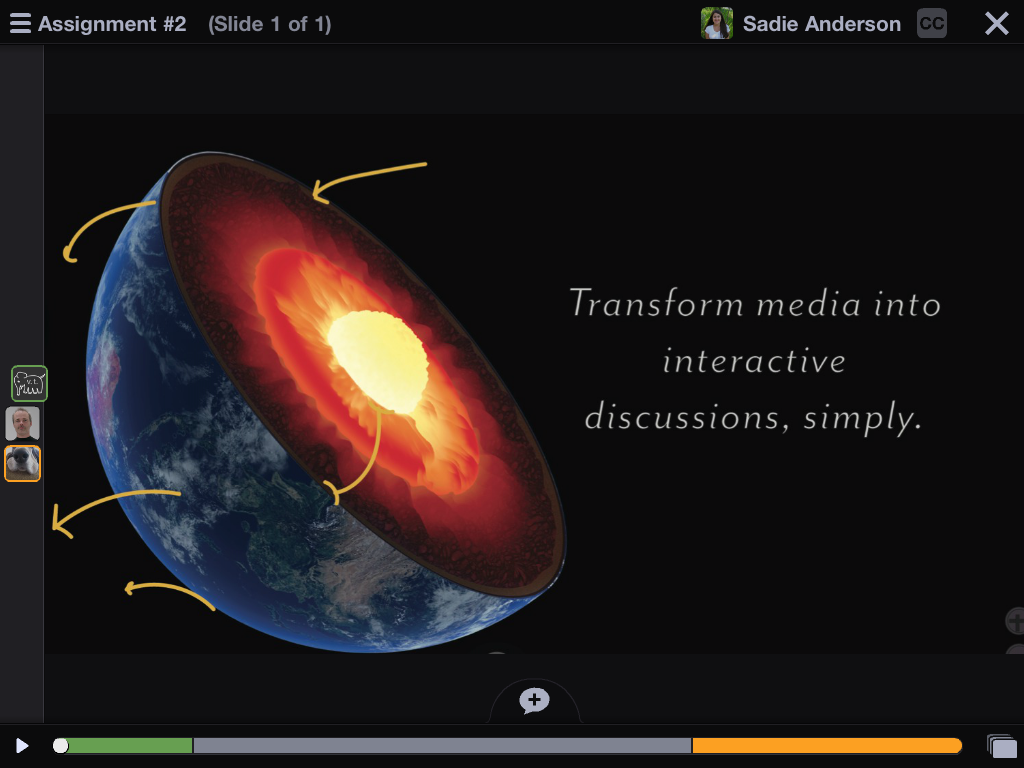 ---
Activity feed
The "Activity" tab lists all recent comments on any VoiceThreads you have created, that were shared with you, or to which you have subscribed. The number of comments is displayed in red directly on the Activity tab, and the individual comments are listed on the screen when you tap on that tab. Tap on a comment to go directly to it.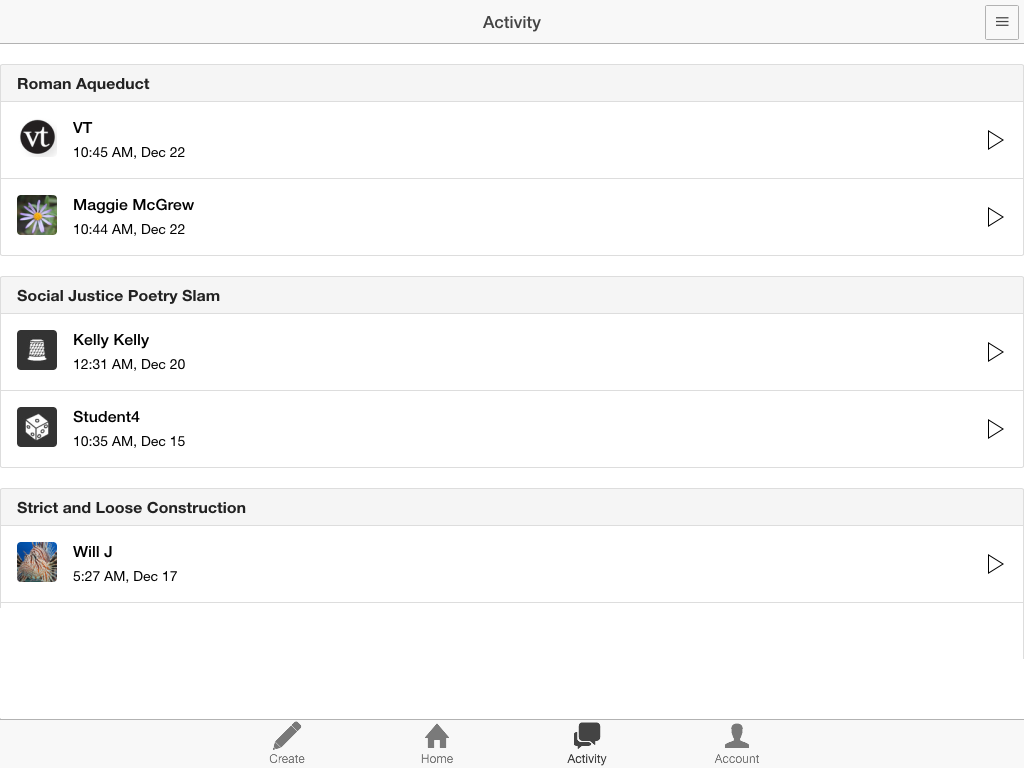 ---
VoiceThread overview
After you have tapped on a VoiceThread from the VT Home tab, you'll see the overview. Beneath the thumbnail for the VoiceThread, you'll see a list of all recent comments. Tap on a comment go go directly to it.