Getting a share link
A VoiceThread share link will take you directly to a specific VoiceThread. This is a great way to get people directly to your VoiceThread quickly.
Access the sharing area.
Tap "Get a share link".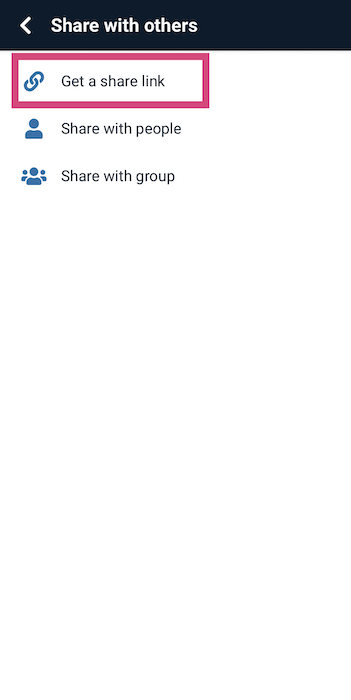 This copies the link to your clipboard so that you can paste it into an email or other location for your participants to access it.
Getting the share link immediately adjusts your preferences to allow anyone to view and comment on your VoiceThread. You can adjust that setting in the "Who has access" section of the sharing area.