Titling and adding an active link to a slide
Individual slides can have titles and links that are visible to your viewers. To add these items:
Open the editing page (postcard view) for the VoiceThread.
Drag the slide you want to edit over to the "Edit" button on the left side or top of your screen.
Alternatively, you can tap and hold the slide you want to title.  This opens a preview of that slide.
Enter a title and link.
Save.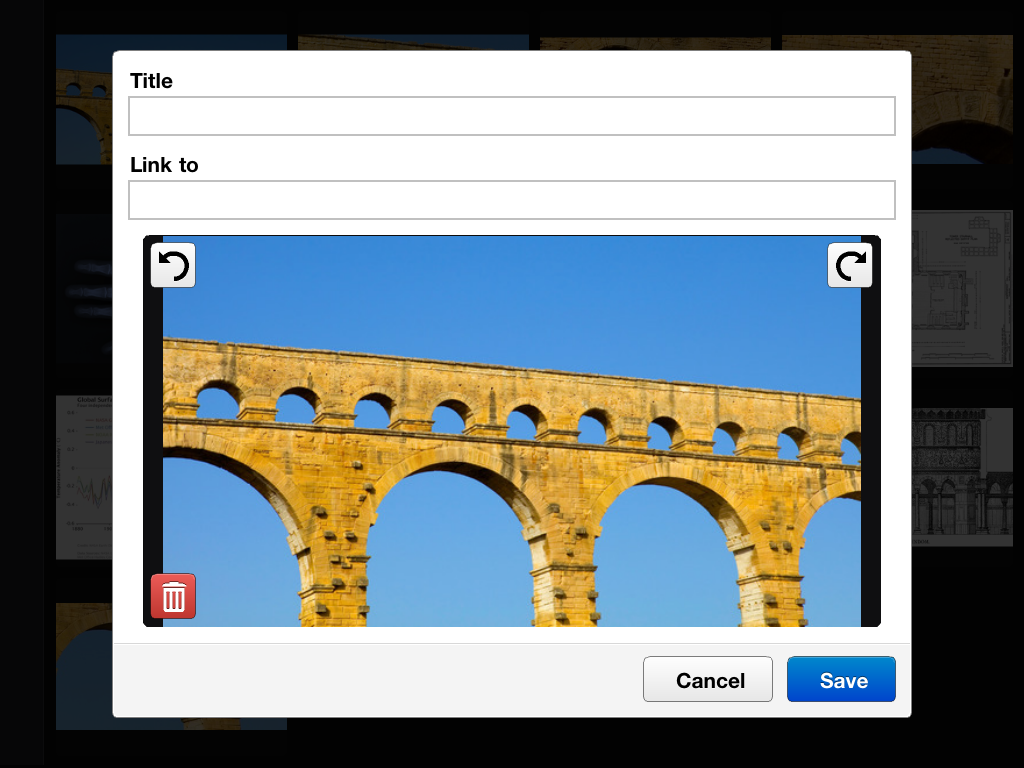 The title will appear at the top of the VoiceThread next to the slide number.  See more here.